Product Information
We have two facilities for property owners insurance, covering both domestic properties and business properties.
This type of cover known as Landlord or Property Owner's Insurance protects your clients against damage caused by fires, natural disasters and/or damage caused by a member of the public.
Cover includes:
Underwriters include Aviva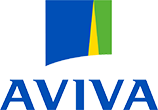 We offer attractive rates of commission. Portfolio transfers and schemes can also be considered.