Contractors All Risks Insurance protects anything your clients own or hire in at contract sites against theft, malicious damage, fire, flood, storm and other risks. This type of insurance is often arranged as a combined policy where for one single premium the insurance policy protects your clients for different items under the following sections:
There are some extensions that can be incorporated in your clients Contractors All Risks policy, such as:
Demolition, dismantling and debris removal costs
Engineers fees incurred during repair investigation
Costs for cleaning drains
Cover for insured items whilst in transit
Protection for free issue materials
For more information please feel free to browse through our CAR documents found on our Resources page.
Our underwriting capacity is provided by: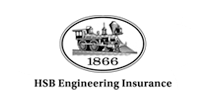 We offer attractive rates of commission. Portfolio transfers and schemes can also be considered.